In case you missed it, it's been Birdfair weekend down at Rutland Water. I'm normally there with my work, in fact I haven't missed a Birdfair since 1999... until this year that is. It was becoming like groundhog day, same people, same places, same conversations... So I took a year off.
Quite often, when I've been down at the fair, there's been a fall of birds on the east coast, so it is about right that the year I don't go we have wall-to-wall strong south-westerlies. It wasn't all bad though, I took Friday off work and we were lounging about at home when a message came through that ADMc was watching a spotted crake in front of the little hide at Druridge. I was quickly on the scene and saw the bird for all five seconds through my bins before it darted left into thick grasses and wasn't seen again until much later that evening, by which time i was in the pub. Piss-poor views but enough to year-tick it.
Luckily it was picked up again this afternoon by Hector and I had much better views, brief as they were though as it crossed open ground between the clumps of soft rush.
This is my third 'patch' spotted crake. My first was in September 2002 which was found by Steve Taylor on the edge of the big pool. My second was found, but not identified, by a photographer who has snapped it on the old boardwalk in April 2013, it hung around for a week or so.
Offshore this afternoon there were 10+ red-throated divers, many still with red-throats, three arctic skuas but little else of note.
These butterflies were on the path...
Wall on knapweed
Peacock on teasel
We did some nocturnal ringing last Saturday for storm petrels. We caught one at 11.25pm - our earliest ever catch so we hoped for great things but it wasn't to be, it was another two and a half hours before we caught the second and final bird of the night. A few folk came down for a look, so it was nice to share these amazing little birds with them. Thanks to Cain Scrimgeour for this photo - if I had known I was in the shot, I might have smiled :-)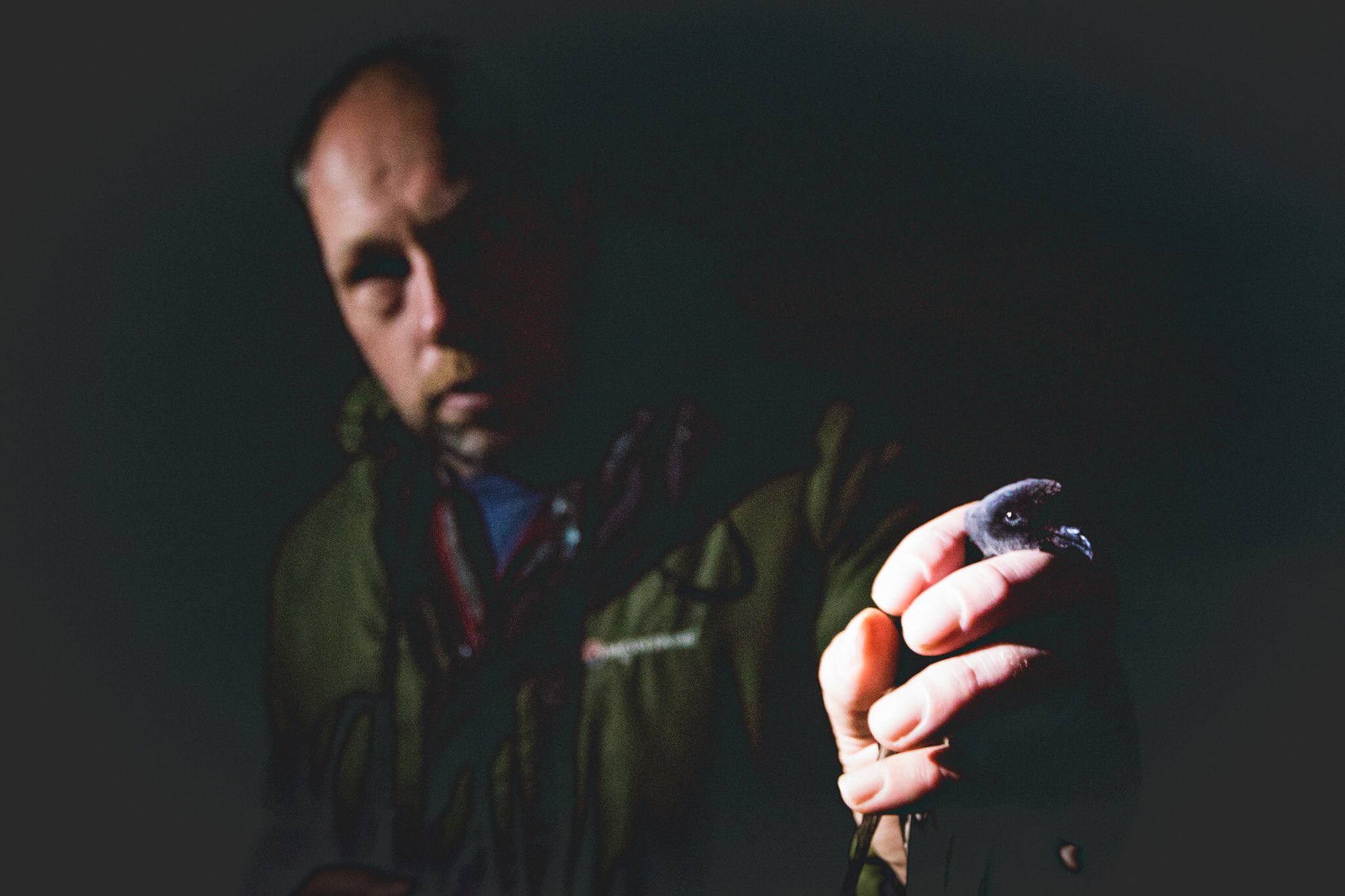 Storm petrel (Photo: Cain Scrimgeour)